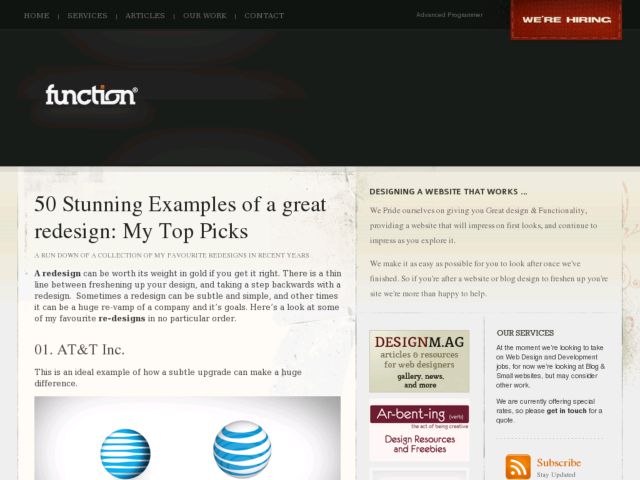 Function lists 50 great redesigns in a wide range of industries and product types from logos to automobile design.
A redesign can be worth its weight in gold if you get it right. There is a thin line between freshening up your design, and taking a step backwards with a redesign. Sometimes a redesign can be subtle and simple, and other times it can be a huge re-vamp of a company and it's goals.
I don't agree with every redesign in the list, like AT&T, but this is a well thought-out and annotated compilation with some wonderful examples of brand and product transformations. Some are subtle, while others are dramatic. All transform the original in very creative ways.
http://wefunction.com/2008/10/50-stunning-examples-of-a-great-redesign/