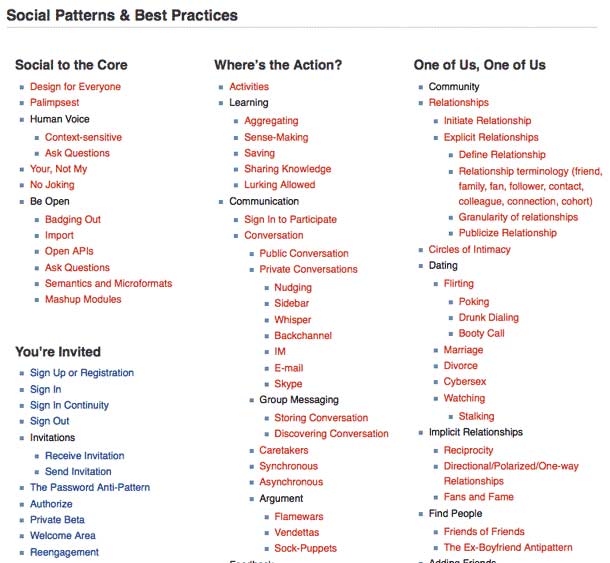 Christian Crumlish and Erin Malone are writing a book on designing social interfaces and are starting to post the design patterns they are writing as they work through the chapters. Each pattern is open for folks to modify / give feedback.
From the looks of that list of forward links to be added, they have a very ambitious list of design problems they're going to be researching and providing design patterns for. Knowing the quality of information Erin and Christian have been providing to the UX community, I cann tell you that this will be a highly valued resource.
I'm subscribed and looking forward to contributing to it.
http://www.designingsocialinterfaces.com/patterns.wiki/index.php?title=Main_Page