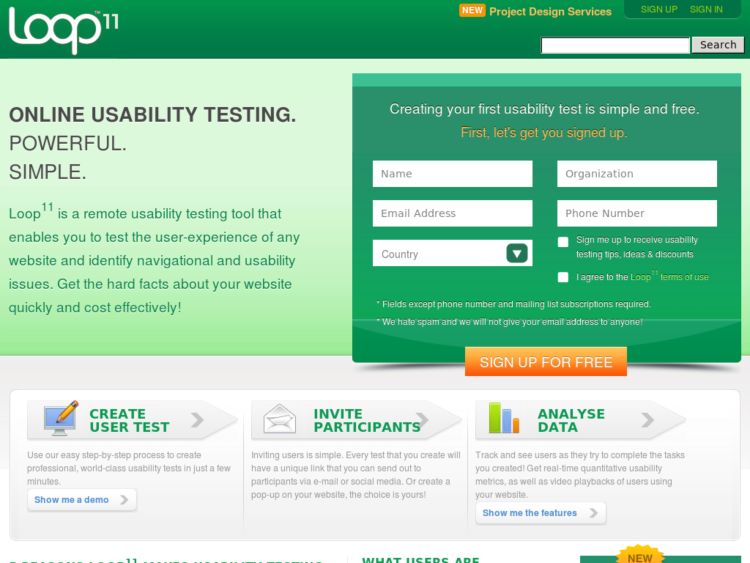 Loop11 is a web-based user-experience testing tool, allowing companies to conduct online, unmoderated user testing.
Loop11 provides the ability to gain detailed insights and understandings of user behaviour. These insights are obtained via a live interactive environment where users are asked to complete a series of tasks and questions on your website or interface. All interactions are captured, processed and made available in real-time reports.
Loop11 is not a survey or web analytics tool, but a user experience tool helping you to understand user behaviour.